Obedience-My favorite sport!
Obedience requires more than intelligence. It requires a dog who is willing to work with you and do things that are totally un-natural. He must be willing to perform in the rain, perform when he is tired, perform when he is nervous. An Obedience Title means that you are devoted to helping your dog achieve and learn and grow. Your passion is a beautiful thing. Your dog doesn't have to be beautiful to compete in this sport. He just has to love you and be willing to work. I believe it is the most difficult of all the canine sports. But the payoff - in the form of a relationship with your dog - is great.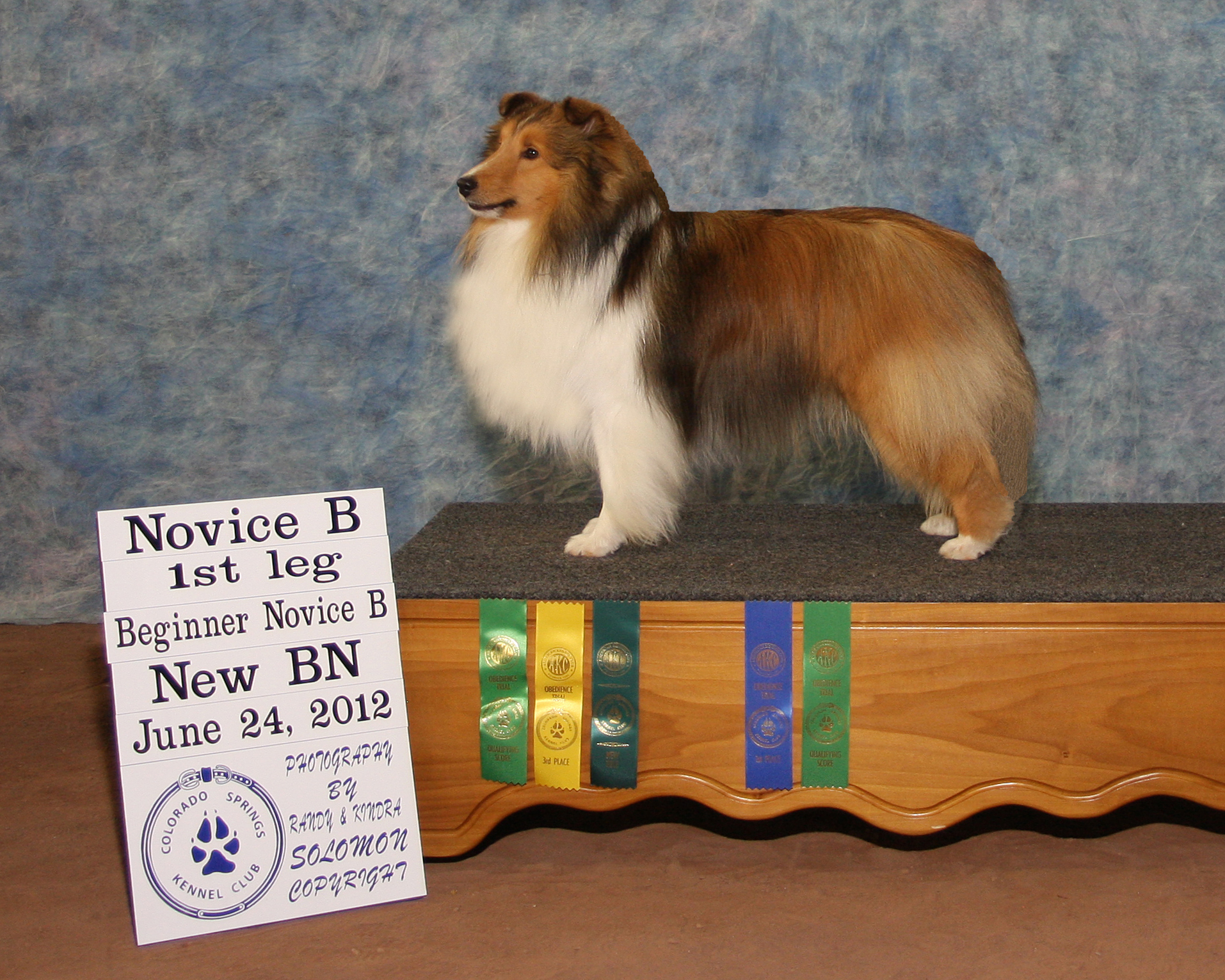 June 24, 2012
Shillelagh's Feel The Thunder
Beginner Novice Title and 1st AKC Novice leg. His first show!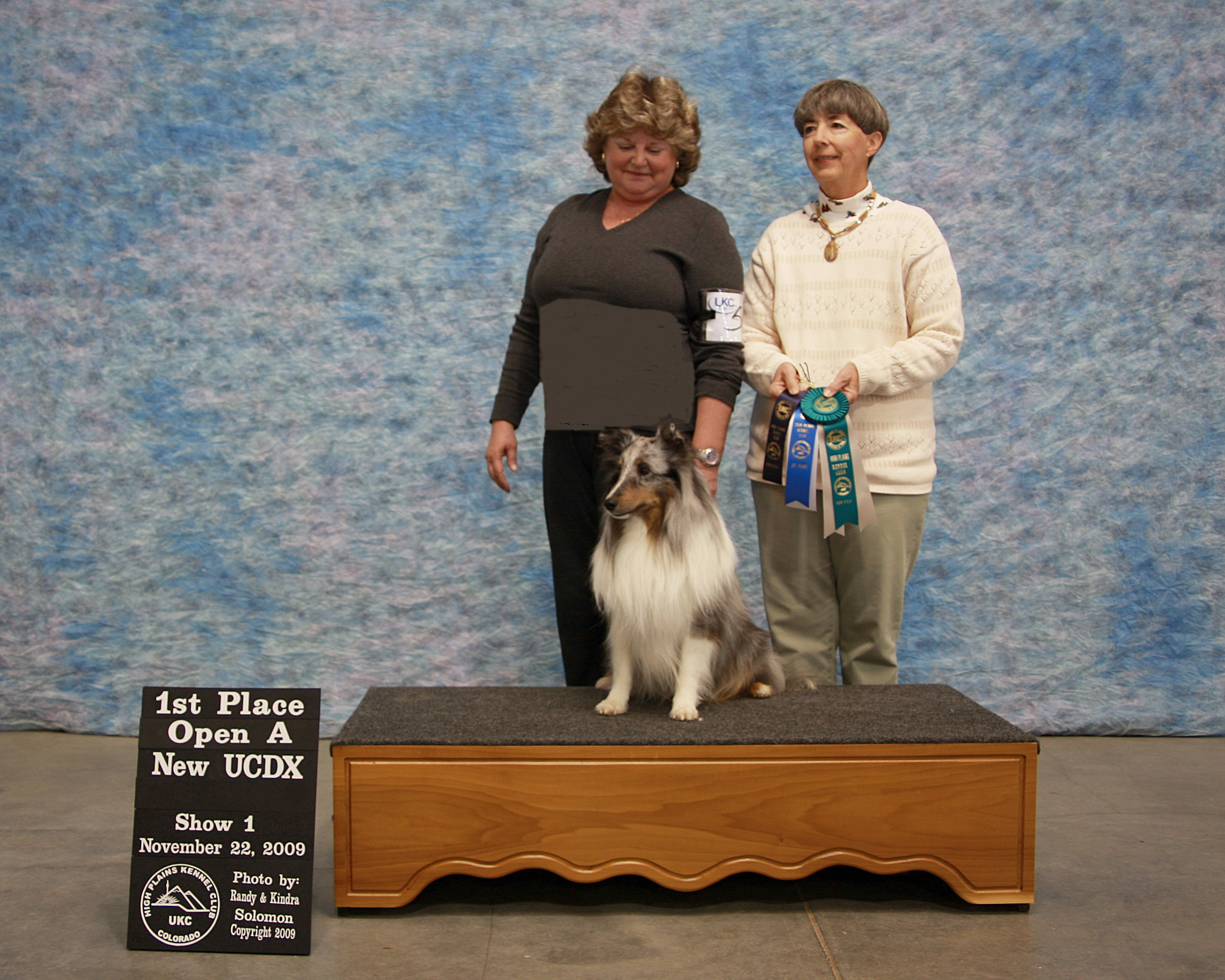 November 19th & 20th, 2009
Justice comes through again.
U-CDX Title in 3 shows.
Thanks to judge Emily Kovesk for qualifying scores both days with a 1st place in "Open A" on Sunday for his 2nd title this month!

November 7-8, 2009

Justice completes his CDX Title with
qualifying scores both days.
He continues to have fun and love to work with his mom.

On to Utility!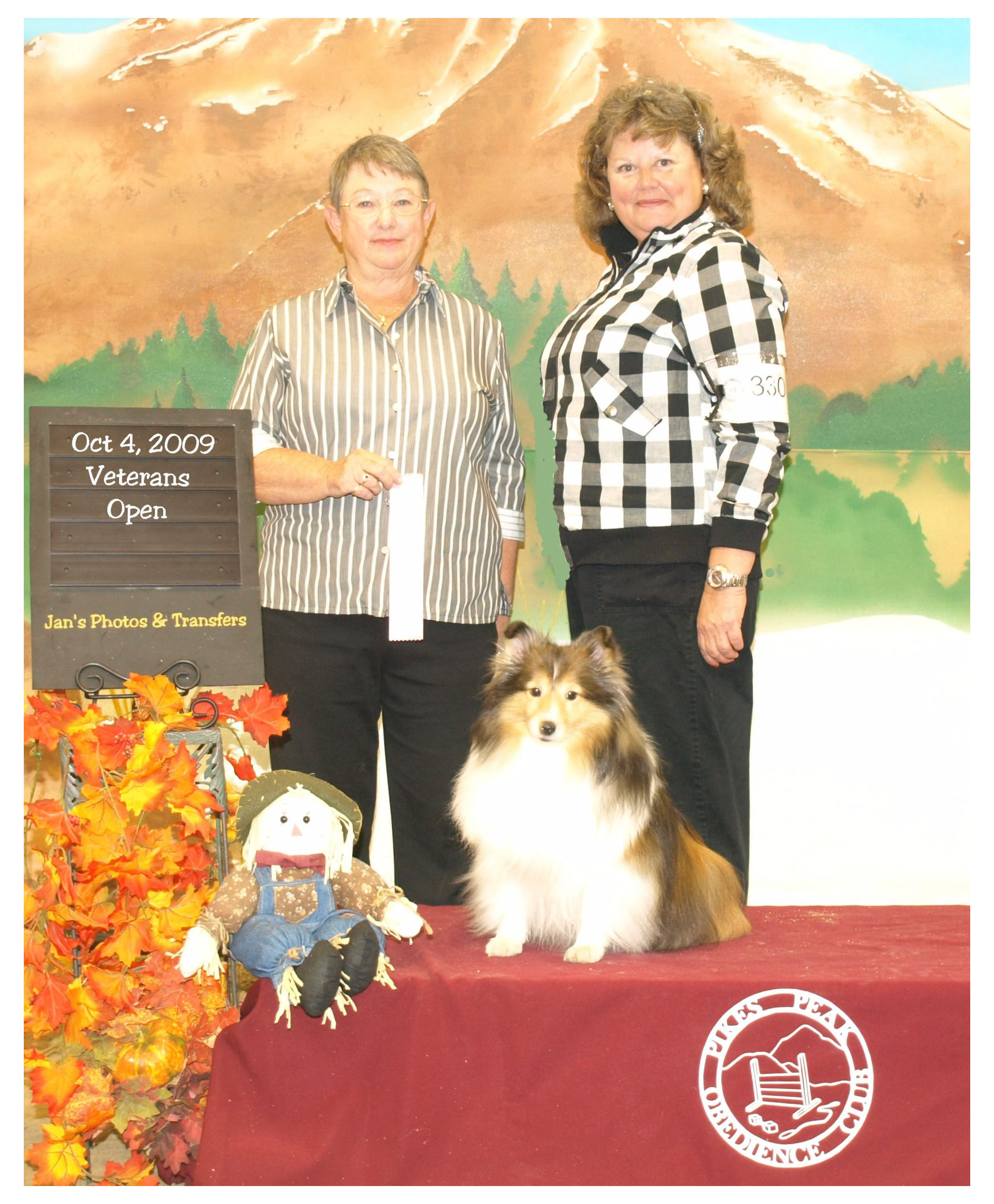 October 3, 2009
When did my little Delilah get to be a "Veteran"?
Lack of Thyroid function has ended Delilah's herding and obedience careers. But she will still be in the ring with mom in Rally and some select Obedience classes for as long as she wants to.
She is pictured here winning the Veteran's Open class at the 2009 PPOC Obedience Trial.
She had fun this day :-) I miss her.

October 3, 2009
Justice and his "BFF" Mia own the Open rings at the 2009 PPOC Obedience Trial.
Justice takes 1st place in Open A and Mia takes 1st place in Open B.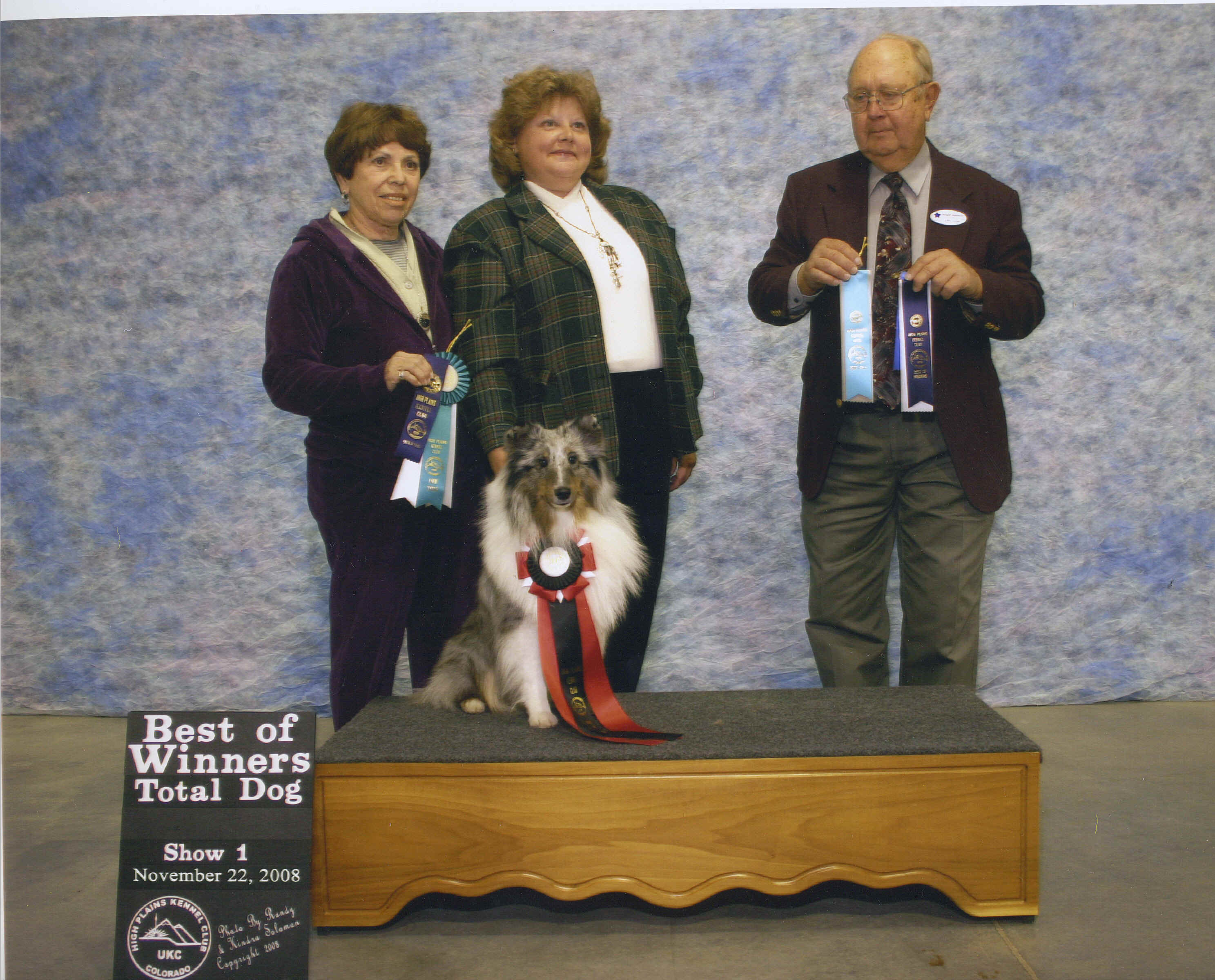 November 2008

The UKC TOTAL DOG is awarded to a dog that qualifies in both the obedience and breed ring on the same day. What a thrill!
On a very big day in November Justice went Winners Dog and Best of Winners in the UKC Breed Ring. And remember, UKC is sans all of that AKC grooming!
The judge, Richard Kortemeier, said he would have put him up over the special if it hadn't been for that darned high tail carriage.
Then he literally ran into the obedience ring where he completed his UCD. He struggled a little, because his NBFF Lisa Hapgood was standing ringside taking photographs.
Judge Joan Pfeifer remarked on what a stunning dog he was.
What a great day!
His streak continues.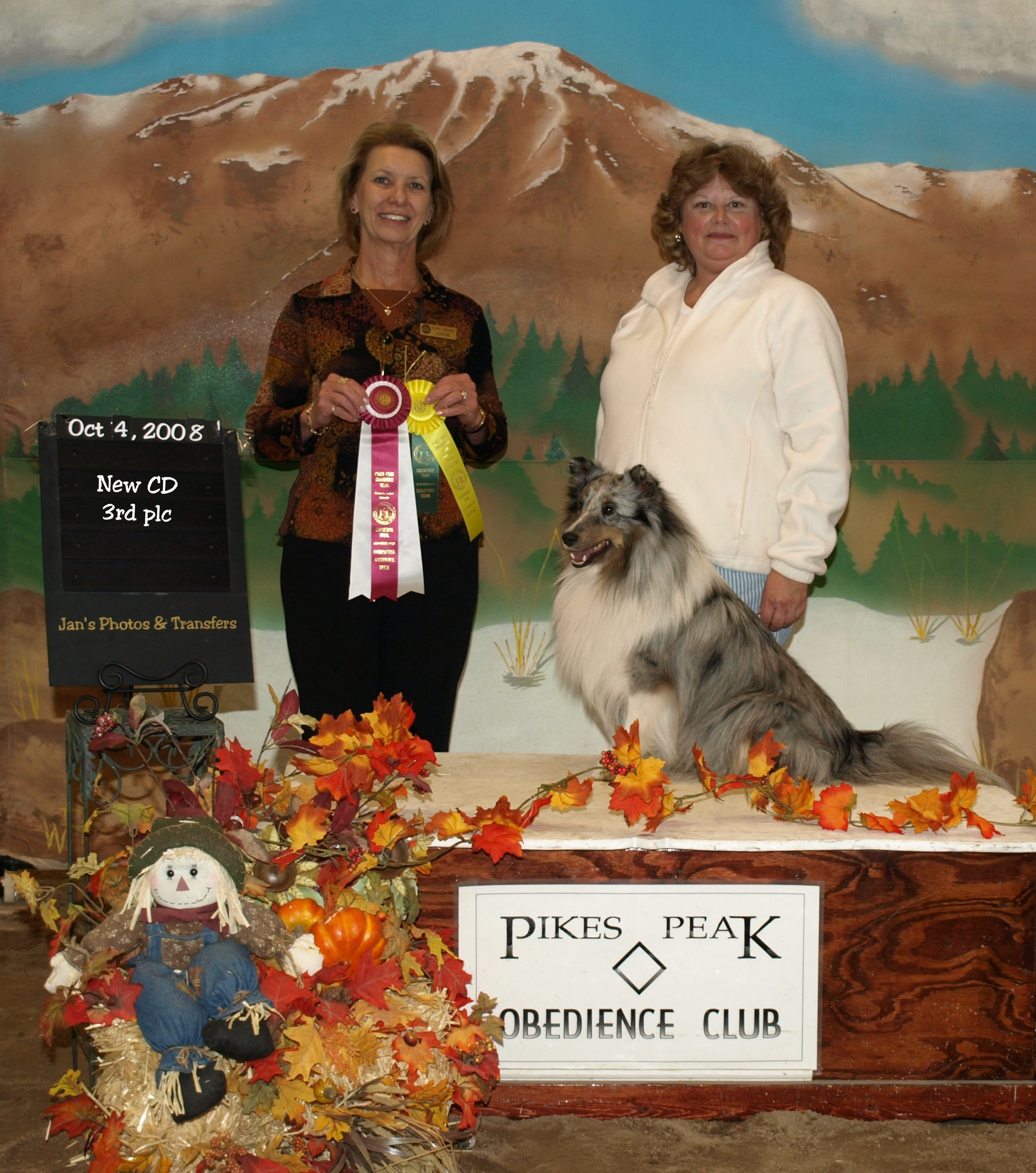 October 2008

Justice completes his AKC CD at the Pikes Peak Obedience Trial

I can't wait to begin Open training with this dog. He has such a strong work ethic and he always works with joy.

June 8, 2008
This was a hard won battle. Delilah has "ring issues"
I wasn't sure we were going to get here -- but we did. Never give up!
Delilah doesn't look too happy about it - but I'm very proud of her.
She overcame extreme hurdles for this last leg.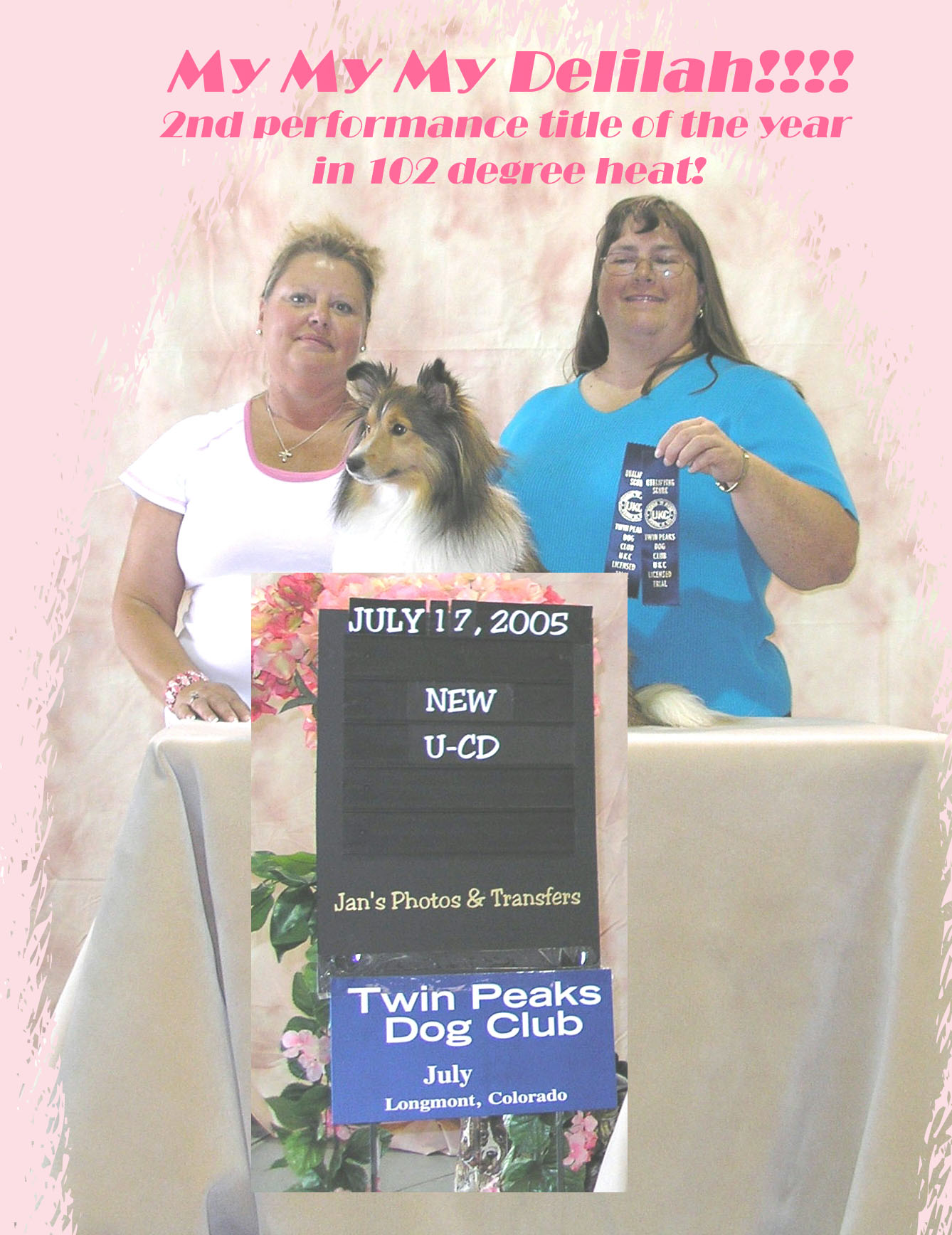 July 17th, 2005

Boy - this was a weekend from hell.

But despite terrible heat and some pretty discouraging performances, we came home with the title we were after..


The stunning background picture on this page is Justice's sire - Ch Mach Sandy Isle No Rhyme or Reason HSAs VCX