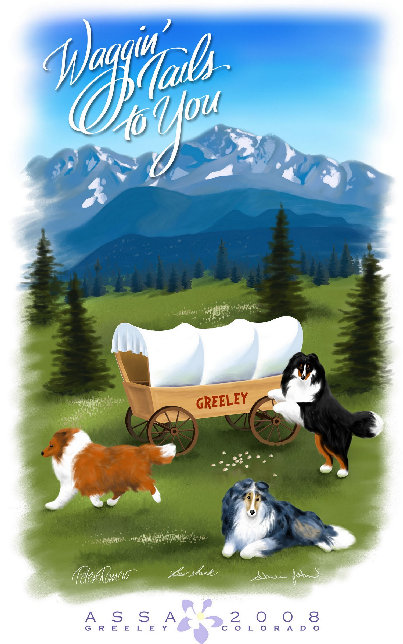 2008 American Shetland Sheepdog Association National Dogshow
Greeley, Colorado
Sunday, April 12th, 2008 ASSA Herding Trial
Justice's PT Leg
Video of Justice's PT Leg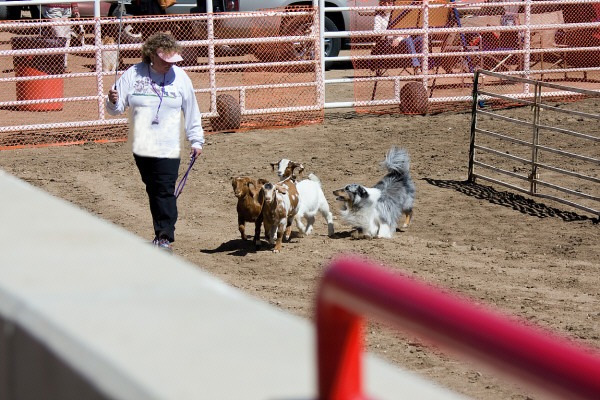 This is my second favorite picture from Nationals. Notice Justice talking to the sheep.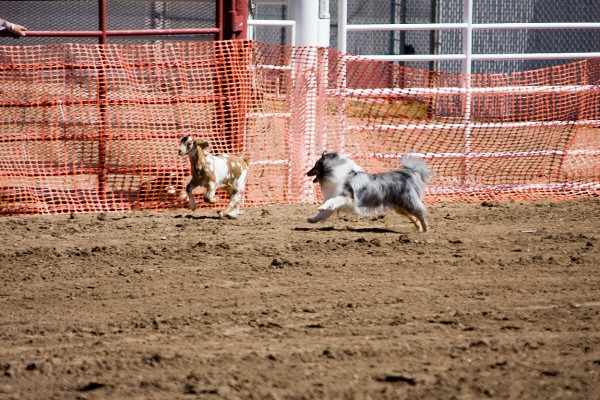 "Oh No You Don't"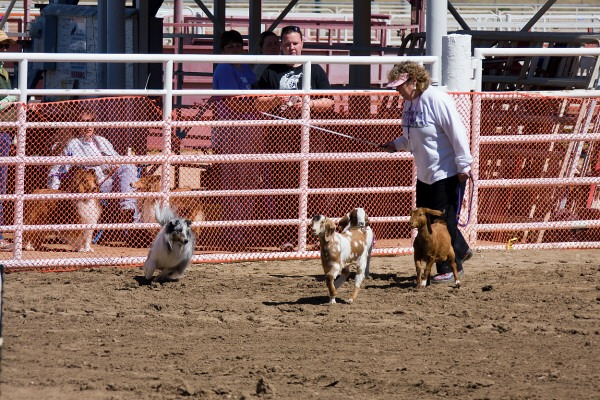 Justice makes the local paper the following morning........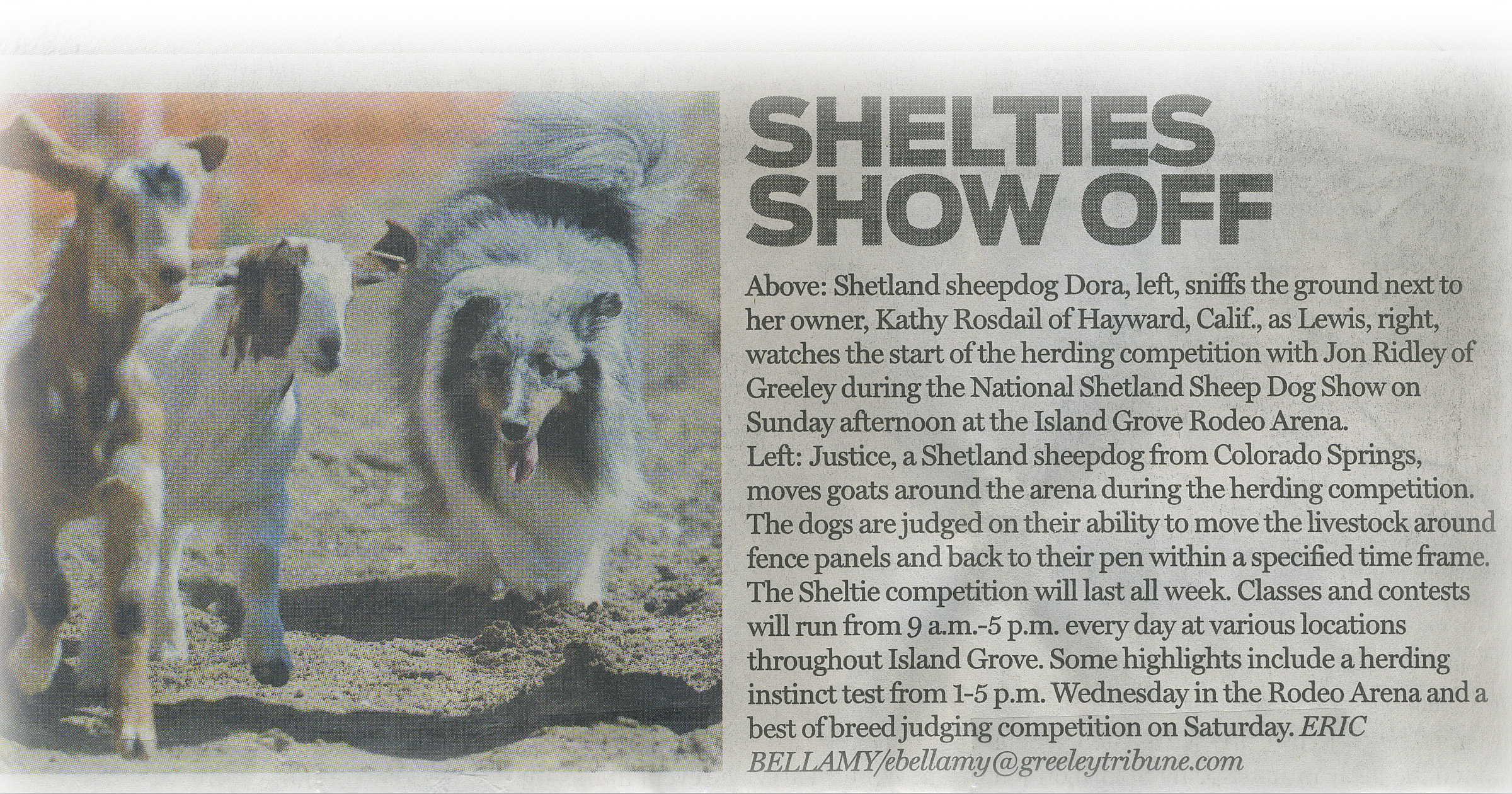 Delilah's Started Run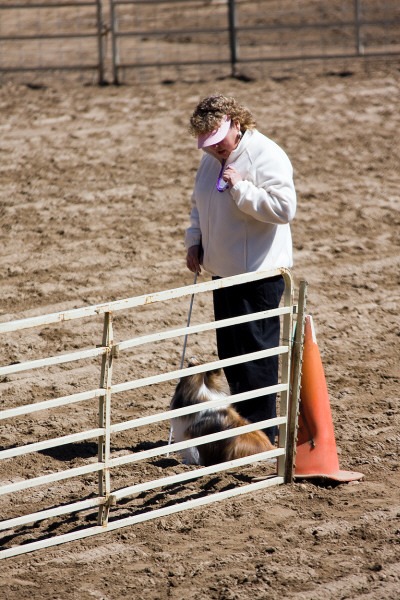 Kris and Delilah are well knows for the discussions they have at the start line. Its usually
a matter of Kris telling Delilah that she will try and not get in her way or screw her up. Kind of a handler apology in advance.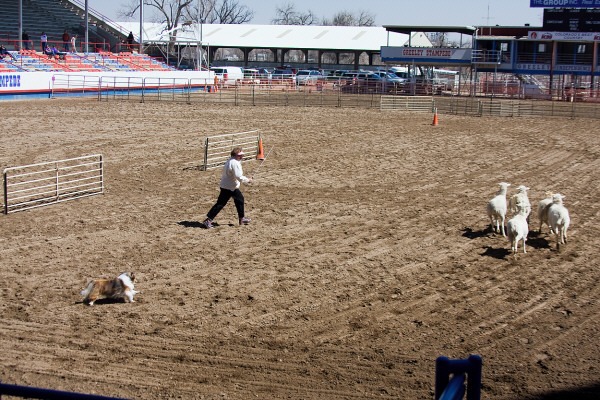 After a lovely outrun the team heads toward the first cone.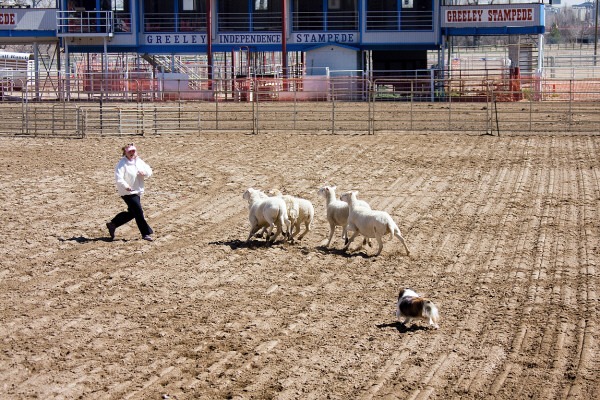 Moving around the first cone in perfect position
Executing a rear cross coming off the first cone and heading toward the "Y"


A little excape after the "Y". Take em back now to the "Z". Whaddahyou Recon?

It was the first time we ever executed a course with an audience. How proud I was of little Delilah.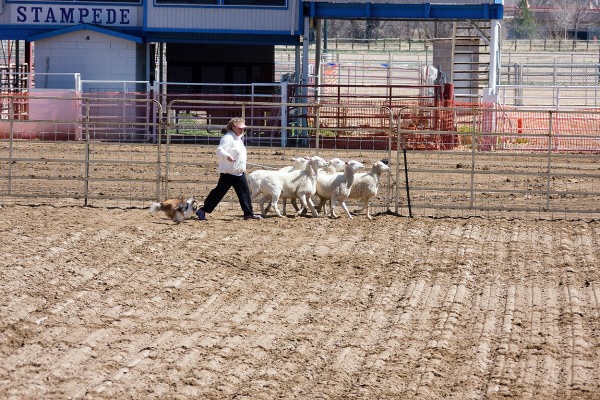 Unfortunately our old nemesis the "Z" chute caused us problems. The sheep would stick in the chute and then escape. We rounded them up three times but when I saw Delilah start to get depressed I called her run. Still -- what a beautiful job she did.
In the right place at the right time all the way around the course. She gave it her all.